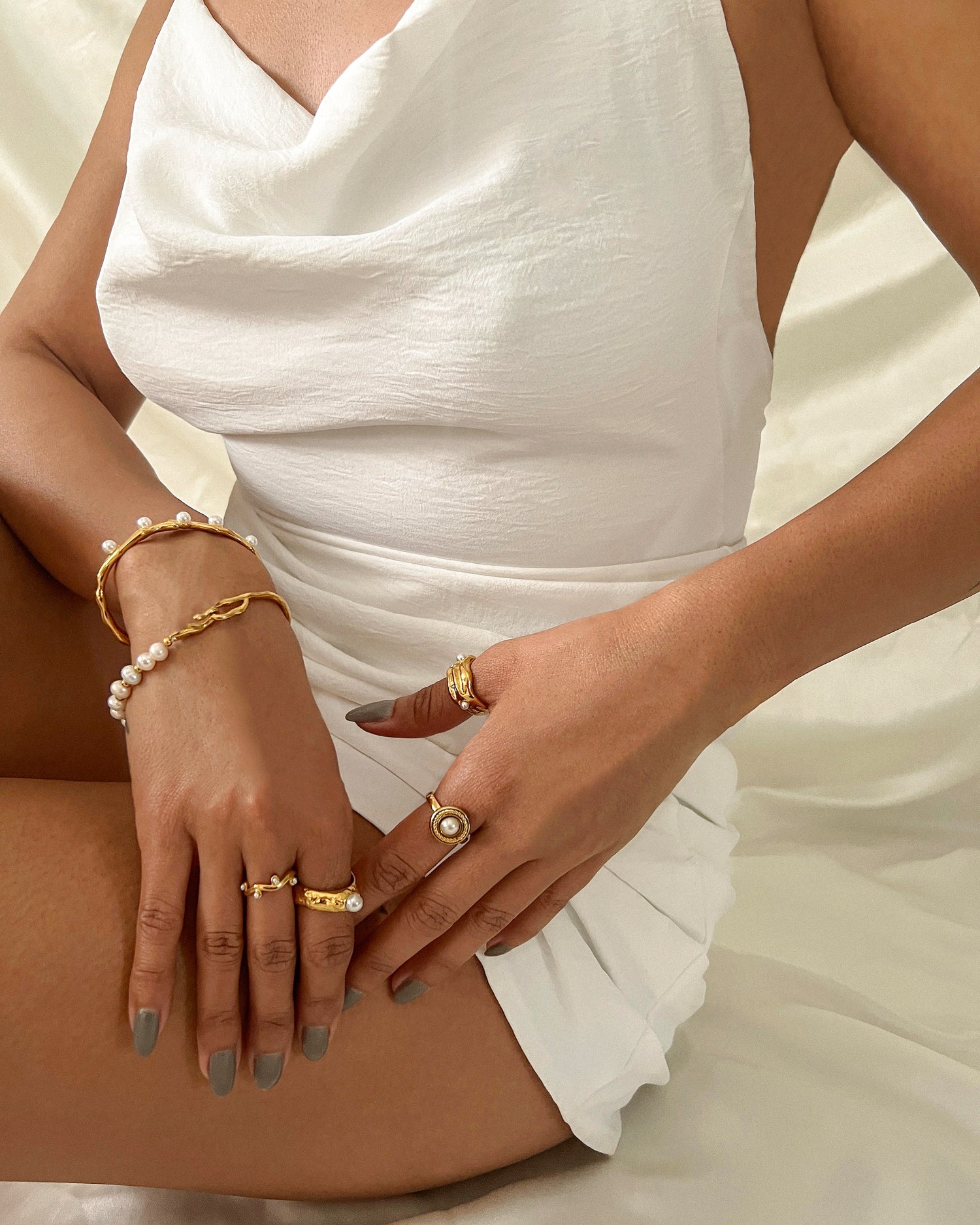 We were brought into existence with a singular mission—to illuminate your essence.
AlyDolls was born with the purpose of illuminating your being.
More than just a jewellry brand, AlyDolls embodies a purpose. Our primary aim, right from the outset, is to help you embrace your authentic self.
We believe jewellry serves as an introduction before words can do justice. Let your personality shine through with each carefully crafted piece.
Explore within our collections a realm of distinctive and unparalleled creations, each designed with unwavering dedication and love. Handpick those that resonate with your unique spirit.
IN UNISON
JEWELLERY CARE
Remove your jewellery when exercising, washing your hands, showering, swimming or doing anything that involves moisture. Contact with liquid may cause oxidisation or discoloration. Keep away from perfume, cosmetics and body / hair sprays.

Cleaning your gold-plated jewellery regularly will increase the lifespan of your pieces. We recommend using a professional, high-quality jewellery cleaning solution to clean your jewellery. Do not use harsh chemicals or cleaners that aren't specifically made for gold-plated jewellery. 

Take extra care of your gemstones, they may chip or become dislodged if dropped or improperly stored. Handle your jewelry with care, avoiding tugging or pulling, especially with delicate chains or settings. By following these care tips, you can extend the life and luster of your gold plated stainless steel jewellry.